Private tour to Novi Sad, Sremski Karlovci, and Petrovaradin Fortress
GO ON A SIGHTSEEING EXSCURISON IN NORTHERN SERBIA BY CHAUFFEUR-DRIVEN CAR
Hire a private taxi driver for your day-trip from Belgrade to Novi Sad, Sremski Karlovci, and Petrovaradin Fortress
If you plan to go on a private tour from Belgrade to Novi Sad, Petrovaradin Fortress, and Sremski Karlovci, and maybe Subotica or Fruska Gora,  hiring a reliable, helpful, English-speaking taxi driver for your day trip from Belgrade is a good idea.
My offer includes a drive from your accommodation in Belgrade to sightseeing points you wish to visit in North Serbia, such as Novi Sad, Sremski Karlovci, Petrovaradin Fortress, Fruska Gora, Subotica .etc, driving between these locations, waiting there, and a ride back to Belgrade in a car intended only for you and your party members.
That way, you and your family can go on your own private tour to Novi Sad without bothering with driving a rented car or traveling in a slow bus ride full of tourists.
This kind of return sightseeing day trip is much faster, more comfortable, and more flexible! My suggestions for a sightseeing excursion can be modified in prior agreement with you to be 100% adjusted to your wishes. 
Also, if you have seen another tour on another website or have a custom-tailored itinerary for your trip to north Serbia (Vojvodina), you can ask me for my offer. 
What to expect from my taxi service on your day trip to Novi Sad?
Private taxi service to and between sightseeing locations without ride-sharing with unknown passengers

Start from Belgrade from your address at the time you schedule

I don't charge per person. You rent the whole chauffeur-driven vehicle

Wating at the points of interest where you'll go on a sightseeing

Flexibility and agreement about the places in Northern Serbia you want to visit

Return to Belgrade after when you finish your private excursion
IMPORTANT LEGAL NOTE!
I am a licensed taxi driver and not a tour guide! I'll be informative and helpful during your trip, but I'll not be your tour guide. Anyway, it is safer for you that I rest from driving while you walk and sightsee at the locations we visit. My service is taxi driving from Belgrade to your desired tourist locations, waiting, and returning. Keep in mind that if you hire a tour guide, he will not have the legal right to be your driver and that he will be too tired for safe driving!
If I drive you,  you can expect many advantages. The only disadvantage is that I can't come to your pickup address at short notice as a classic cab.  You need to make a reservation of a ride timely. Check some of my complimentary amenities.
All-inclusive fixed pricing
HIRE A PRIVATE DRIVER FOR YOUR RETURN-TRIP TO NOVI SAD
MY SUGGESTIONS FOR YOUR SIGHTSEEING DAY TRIP TO NOVI SAD
RECOMMENDED PLACES TO VISIT ON YOUR TOUR TO NOVI SAD AND SREMSKI KARLOVCI
You can hire me to drive to these locations, wait for you there, and drive you back to Belgrade. Novi Sad is about 1 and a half hours of driving away from Belgrade. Expect to spend 7-8  hours on this round trip Also, you can ask me for any other custom-made tour if you wish.
Recommended itinerary for a Novi Sad 8-hour private tour
Start from your accommodation at the agreed time. The recommended time is around noon to avoid heavy traffic on the way to Novi Sad and on return to Belgrade.

The 50-minute ride to Kovilj, the 13th-century monastery. Recommended time for sightseeing at the monastery and its surrounding is up to 30 minutes.

The 30-minute drive from Kovilj to Novi Sad.

Enjoy sightseeing in Novi Sad

city center, including pedestrian streets, the main cathedral, local pubs, and restaurants for about 2 hours.

Next to Novi Sad is

Petrovaradin Fortress

. An hour is enough to see the fortress and the Novi Sad museum located at the fortress.

20-minute drive to

Sremski Karlovci

, a small town of significant historical heritage, extraordinary architecture, and beautiful wines (Bermet is the most famous local wine). Depending on how much time you have spent sightseeing in other places, you'll have from half an hour to one hour here for sightseeing and wine tasting.

About an hour and a half ride back to Belgrade with a scenic view of Fruška Gora National Park.
Note: This 8-hour tour can be combined with a visit to Fruska Gora or Subotica if you wish for a longer tour. Don't expect a scenic drive and beautiful nature to see from the car, as you can see on tours to other parts of Serbia. Northern Serbia, where Novi Sad is located, is quite flat. You can skip Kovilj Monastery or Sremski Karlovci if you wish to spend more time in Novi Sad.
What is included in my service?
On your trip, I will be your personal driver who will drive you in a comfortable car from your accommodation to the places and attractions in Serbia that you want to visit. After a nice day trip, I'll drive you back to your accommodation in Belgrade.
The price of my service includes all driving costs such as fuel, tolls, parking, entry fees to national parks, and similar. The only additional costs would be food, drinks, and tickets to the places you visit.
The price of my service does not depend on the number of your travel companions. You pay the rent of the whole vehicle with a capacity of 5 passengers, including my driver's seat. But also, I can arrange a minivan or minibus hire for larger groups.
Keep in mind that I am primarily a professional chauffeur and not a licensed tour guide who will walk with you non-stop on your journey. That would not be safe because someone who would walk with you for hours would be tired for driving.
But don't worry! I know all the places I drive you to and I can tell you a lot about them during the ride. I'll be helpful to you during the trip, and I will be happy to point you to all the tourist attractions. My goal is to make your private tour your most beautiful day in Serbia.
Have a question?
Ask me anything about your private trip from Belgrade to Novi Sad, Sremski Karlovci, and Petrovaradin Fortress
Included in the price of the tour:
Car rental with a personal driver

Fuel, tolls, parking, and other travel expenses

Driving to and between locations you want and waiting for you there

Return to Belgrade the same day
Excluded from the price:
Food and drink

Tickets to places of interest such as museums, castles, wineries

Special demands which weren't agreed upon before the excursion

Longer distance or time than agreed
Sanya S, Texas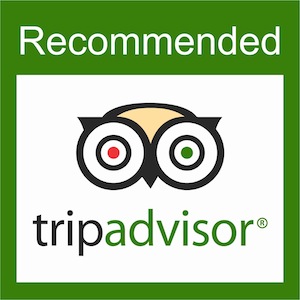 Mr. Pantic and his team truly have surpassed all of the expectations and left me impressed beyond any words. Please rest assured that if you need a driver with an impressive knowledge of Serbia and surroundings areas, punctual, professional, courteous, safe, and fun look no further.
...read more on TripAdvisor
Asutosh Kurpad, Dubai

We went on our tour of Mokra Gora with Nicholas from Dushan's team. Nicholas was extremely professional, friendly, approachable, and had answers to all our questions on sightseeing. Dushan himself was very prompt and reliable and explained to us the tour details clearly. The car was also well maintained and we enjoyed our drive.