Book a taxi transfer from Belgrade to Kopaonik
The comfiest way to get from Belgrade or Belgrade Airport to Kopaonik is to hire a private driver for your transfer
6 reasons why to book your taxi transfer from Belgrade city or airport to Kopaonik with me
1. NEED FOR TRANSPORTATION - Are you landing at "Nikola Tesla" airport in Belgrade and going to Kopaonik? Logically, you will also need transportation from the airport to Kopaonik. You have many options: bus, rent-a-car, taxi at the cab stand. But the most elegant solution is to book a private driver for your Belgrade to Kopaonik transfer with a driver you can trust.
2. PROFESSIONAL SERVICE - I am sure you would rather hire a polite and professional English-speaking driver with good recommendations than get in the car that is first in line at the taxi stand in front of the airport. It is much more affordable and safer.
3. EASINESS - Isn't it easier that the kind driver meets you at the arrival hall with the name-sign and helps you with your luggage than to look for transportation when you are already at the airport?
4. COMFORT - Avoid all possible inconveniences and book a ride in a clean, non-smoking, comfortable car on time. Connect to the fast WIFI internet in the car, take bottled water and enjoy good music. Don't hassle with buses, trains, or some other shared transportation.
5. PRICE AND PAYMENT - Don't worry about the taximeter, vouchers, driving longer way and similar. Pay in cash or by card fixed price agreed upon booking directly to the driver.
5. WAITING AT THE AIRPORT ARRIVALS - My fixed price for taxi transportation from Belgrade Airport to Kopaonik includes free waiting at the airport arrivals. I am monitoring my client's flights through the app so don't worry if your flight is delayed or comes early. Even if you have a problem with customs, don't worry, I'm waiting for you up to one hour after the plane lands!
I guarantee great service! All transfers with me need to be scheduled in advance. Certainly, the first step is to contact me with all the details so I can offer you a flat rate price for a taxi from Belgrade Airport or Belgrade city center, which includes all the driving costs to Kopaonik.
If I drive you,  you can expect many advantages. The only disadvantage is that I can't come to your pickup address at short notice as a classic cab.  You need to make a reservation of a ride timely. Check some of my complimentary amenities.
All-inclusive fixed pricing
Belgrade - Kopaonik price
What to see on the way from Belgrade to Kopaonik?
You can ask me for a quote if you wish to take a stop for sightseeing at some places of interest from Belgrade to Kopaonik. You'll have a better travel experience that way for a little additional surcharge.
Some of the sightseeing stops I recommend you are:
Žiča Monastery near Kraljevo
Žiča Monastery is a Serbian Orthodox monastery located in the central part of Serbia. It was founded in the 13th century by Saint Sava, a Serbian prince and monk, and is considered to be one of the most important medieval Serbian monasteries. The monastery is known for its distinctive architectural style, which combines elements of Byzantine, Romanesque, and Gothic architecture. It is also known for its well-preserved frescoes, which date back to the 13th century. The monastery has been designated as a UNESCO World Heritage Site and is open to visitors year-round.
Maglič Fortress
Maglič fortress is a medieval fortress located on top of a hill overlooking the Ibar River and the surrounding area.
Studenica Monastery
Studenica is one of the largest and richest Serb Orthodox monasteries, and it was founded in the 12th century by King Stefan Nemanja, the founder of the medieval Serbian state. It is one of the most important examples of medieval Serbian architecture. This monastery is also a UNESCO World Heritage Site.
One of the great restaurants on the way from Belgrade to Kopaonik
I recommend you one of the oldest restaurants in Serbia – "Kafana kod Mira" founded in 1826. Although, if you like to eat fish, fresh trout from the fish pond in Velez Restaurant at the bottom of Kopaonik Mountain would be a superb choice. In both cases, you can't find such excellent food in Belgrade or the Kopaonik ski center.
Interested in a day-trip from Belgrade to Kopaonik?
If you are looking for a round-trip from Belgrade to Kopaonik in a day that is also possible. But keep in mind that you'll spend at least 7 hours in a car. If you wish just to take some snowy pictures or to have ski lessons there is a better solution for you. Take a trip from Belgrade to Divcibare ski resort instead. This ski resort it's not as good as Kopaonik but it is much closer to Belgrade.
Sanya S, Texas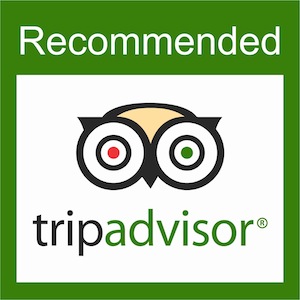 Mr. Pantic and his team truly have surpassed all of the expectations and left me impressed beyond any words. Please rest assured that if you need a driver with an impressive knowledge of Serbia and surroundings areas, punctual, professional, courteous, safe, and fun look no further.
Asutosh Kurpad, Dubai

We went on our tour of Mokra Gora with Nicholas from Dushan's team. Nicholas was extremely professional, friendly, approachable, and had answers to all our questions on sightseeing. Dushan himself was very prompt and reliable and explained to us the tour details clearly. The car was also well maintained and we enjoyed our drive.
Have a question?
Ask me anythig about your trip
What to see near Belgrade in a day trip excursion? Belgrade is an exciting city where you'll have...
read more