I am an experienced professional who has a passion for chauffeuring. Happy clients are my MAIN business goal. I welcome you to come and enjoy your trip with me.
Professional Experience
Taxi business license since 2008.
18 years of professional driving including 1 year as a driver in the Serbian Army.
Currently possess a professional certificate for vehicles of B, C, D, E categories.
In 2016, I started Balkan Chauffeur specializing in airport and intercity transfers, which connects my colleagues from the Balkan region with tourists who are looking for good service and value.
Comfy Car
I offer business-class sedan travel, which offers you a good ratio of affordable prices and traveling in style.
My impeccably clean Peugeot 508 Gt line 2018 has half-leather seats and 4-zone air conditioning, which should guarantee that you'll enjoy a comfy ride. Also, I can rent a Mercedes E class if you wish more luxurious car or a minivan if you need a vehicle for more than 4 passengers.
The car is completely washed before every long ride.
Smoking isn't allowed, and I am a non-smoker.
Sorry, but pets aren't allowed. I love animals but not in my car.
Safe and Smooth Driving
Your safety is number 1.  My driving is responsible and comfortable.  And, I never use my phone during the ride.
All passengers in my car are insured.
I have been accident free for all of my 18 years of professional driving.
Most people are more relaxed in the car with a driver they know something about. Here you can read a little more about me. I was born in Belgrade in 1981. I love my country and have pride in showing Serbia to tourists. Privately, for most of my life, I have been active in sports. Also, I am a huge fan of nature and enjoy outdoor activities.
When I have some time on my hands, I learn new skills such as digital marketing and web design & development. These tools help me promote my business (this website was written, designed, and developed by me). However, the recommendations from customers of the excellent service I provide is still my best advertisement.
Sanya S, Texas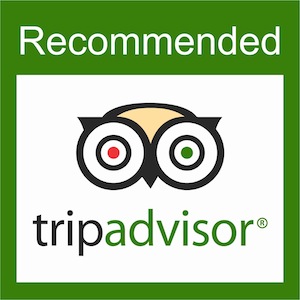 Mr. Pantic and his team truly have surpassed all of the expectations and left me impressed beyond any words. Please rest assured that if you need a driver with an impressive knowledge of Serbia and surroundings areas, punctual, professional, courteous, safe, and fun look no further.
...read more on TripAdvisor
Asutosh Kurpad, Dubai

We went on our tour of Mokra Gora with Nicholas from Dushan's team. Nicholas was extremely professional, friendly, approachable, and had answers to all our questions on sightseeing. Dushan himself was very prompt and reliable and explained to us the tour details clearly. The car was also well maintained and we enjoyed our drive.
ASK FOR THE PRICE
Ask anything about your trip