SIGHTSEEING TOURS BY CHAUFFEUR-DRIVEN CAR
Private Day Trips From Belgrade
If you are staying in Belgrade, don't miss the opportunity to visit some of the most beautiful places in Serbia. Visit ancient monasteries, fortresses, natural beauties, wineries, traditional restaurants, and other places of interest. A nice day trip from Belgrade will complete your image of Serbia as one of the most underrated tourist destinations in Europe.
My offer includes private tours from Belgrade by a car that is intended only for you. You and your family can go on a sightseeing excursion in Serbia without bothering with the driving of the rented car or a slow bus ride full of tourists.
This kind of return road trip is much faster, more comfortable, and more flexible! The offered excursions can be modified in prior agreement with you in order to be 100% adjusted to your wishes.
Also, if you have seen another tour on another website or you have a custom-tailored itinerary of your trip, you can ask me for my offer.
Private day trip by car without ride-sharing with unknown passengers

Start from Belgrade from your address at the time you schedule

It is not charged per person, you rent the whole chauffeur-driven vehicle

Flexibility and agreement about the place in Serbia you want to visit

Return to Belgrade after the excursion
If I drive you,  you can expect many advantages. The only disadvantage is that I can't come to your pickup address at short notice as a classic cab.  You need to make a reservation of a ride timely. Check some of my complimentary amenities.
All-inclusive fixed pricing
HIRE A PRIVATE DRIVER FOR YOUR DAY-TRIP
RECOMENDED PRIVATE TOURS FROM BELGRADE
SIGHTSEEING EXCURSIONS IN SERBIA
You can hire me for your excursion for a whole day or hourly. I take great pride in showing you the best places of interest in Serbia. Check my most popular day trips from Belgrade. Also, you can ask me for your custom-made tour if you wish. 
ŠARGAN EIGHT TRAIN RIDE
Tara National Park, Šargan Eight Railway, Mokra Gora, and much more.
10h-13h
200km from Belgrade
NOVI SAD DAY-TRIP
Novi Sad, Sremski Karlovci, Petrovaradin Fortress, and Kovilj Monastery.
5h-8h
100km from Belgrade
GOLUBAC FORTRESS
Golubac and Ram Fortress, Silver Lake, and Vimnacium Roman site.
6h-10h
130km from Belgrade
UVAC CANYON
Cruising at the Uvac Lake, hiking to the viewpoint and the cave.
12h-13h
240km from Belgrade
What is included in private tours from Belgrade?
On your trip, I will be your personal driver who will drive you in his comfortable car from your accommodation to the places and attractions in Serbia that you want to visit. After a nice day trip, I'll drive you back to your accommodation in Belgrade.
The price of my service includes all driving costs such as fuel, tolls, parking, entry fees to national parks, and similar. The only additional costs would be food, drinks, and tickets to the places you visit. The price of my service does not depend on the number of your travel companions. You pay the rent of the whole vehicle with a capacity of 5 passengers, including my driver's seat.
Keep in mind that I am primarily a professional chauffeur and not a licensed tour guide who will walk with you non-stop on your journey. That would not be safe, because someone who would walk with you for hours would be tired of driving. But don't worry! I know all the places I drive you to and I can tell you a lot about them during the ride. I'll be helpful to you during the trip and I will be happy to point you to the all tourist attractions during the trip. My goal is to make your private tour with me your most beautiful day spent in Serbia.
Have a question?
Ask me anything about your private tour in Serbia
Included in price of the tour:
Car rental with personal driver

Fuel, tolls, parking, and other travel expenses

Return to Belgrade the same day
Excluded from the price:
Food and drink

Tickets to places of interest such as museums, castles, wineries

Special demands which weren't agreed upon before the excursion
Sanya S, Texas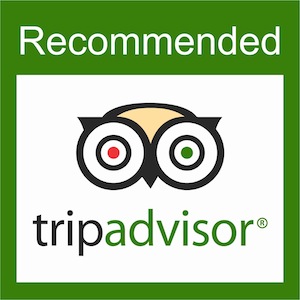 Mr. Pantic and his team truly have surpassed all of the expectations and left me impressed beyond any words. Please rest assured that if you need a driver with an impressive knowledge of Serbia and surroundings areas, punctual, professional, courteous, safe, and fun look no further.
...read more on TripAdvisor
Asutosh Kurpad, Dubai

We went on our tour of Mokra Gora with Nicholas from Dushan's team. Nicholas was extremely professional, friendly, approachable, and had answers to all our questions on sightseeing. Dushan himself was very prompt and reliable and explained to us the tour details clearly. The car was also well maintained and we enjoyed our drive.